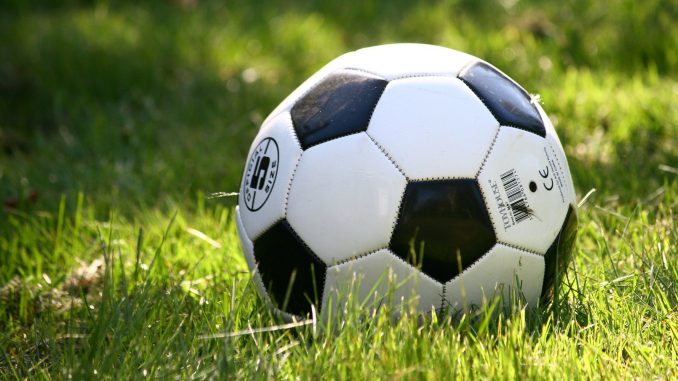 Football is a legendary sport that has a large number of events that have happened throughout the years. From Maradona's infamous Hand of
God goal to Van Basten's spectacular volley in the win against West Germany at the Euro 1988.
Football has a lot of spectacular stories to tell! 
But what about those other stories that not all are comfortable telling? What about some incidents that happened off the pitch? 
This article is about those tales that are not connected with football but are about football. 
Don't Throw the Celery
The origin of this story starts in the previous decade. Namely, fans of the Chelsea football club followed a tradition where they brought pieces of celery to Stamford Bridge every time they hosted an opposing side. This tradition was passed down to years and is by some connected with the Blues' chant "Celery" that they used to offend the players. 
However, this tradition came to a stop where London's officials banned bringing celery sticks to the stadium. In fact, the statement said that any fan seen carrying some celery would be arrested and prosecuted. They even went as far as to call it a "dangerous" vegetable. 
The Original Tenants of Anfield 
All modern football fans are aware of the Merseyside derby. Everton and Liverpool have been bitter rivals since the inception of both clubs. Every respectable football fan knows the Anfield is the rightful home of Liverpool, while Everton calls Goodison Park their home. But it wasn't like that in the beginning. 
Before Liverpool football club ever came to be, Everton played their home matches at Anfield. Anfield Road was leased by the club's owners in the 1800s from a local brewer. The Toffies even played their first professional game in 1884 there. It was only in 1892 when Everton left Anfield and opted to move to, then called, Stanley Park. 
A Minute of Silence 
In 1993 the Congleton, a team competing in the HFS Loans League, organized one minute of silence to mourn the death of their longtime fan. As reports say, this was their oldest fan in history and they wanted to commemorate him passing away. 
But you should have seen their faces when after a few seconds of silence the very fan they were commemorating walked in the stadium fresh as a daisy. Congleton should check the source of their facts next time. 
Sold for Peanuts… or Sausages 
One of the most bizarre transfers was recorded in Romania where a player was sold for sausages. In fact, Marius Cioara, formerly of UT Arad who play in the second division of Romanian football was sold for 15 kg of finest pork sausages. 
But the team that bought him demanded a refund because Marius retired almost immediately after the transfer occurred. The reason, he was teased so much because of the transfer that he couldn't appear anywhere publicly anymore. 
The Shortest Managerial Stint 
Lesser-known Leroy Rosenior holds the record of being the fastest sacked coach in history. Leroy didn't even have a chance to lead a game nor hold a press conference. In fact, he was let go after 10 minutes of signing his professional contract with Torquay United. After Rosenior was appointed as manager, the club was taken over and Rosenior was sacked then and there. 
The Most Bizarre Injury
Dave Beasant, formerly of Wimbledon, will not only be remembered as being the first goalkeeper to save a penalty in the FA Cup final. History will remember him for injuring himself after trying to avoid some spilled salad cream and reputing his ligaments while trying to avoid the spillage at his own home. He was subsequently out for two months.