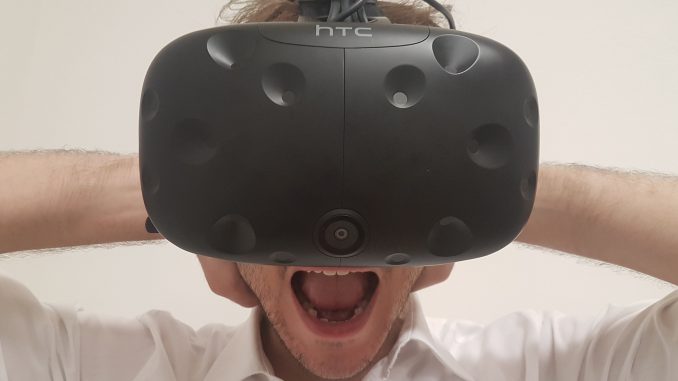 In this digital age, in addition to websites like registration.co.ke, we are witnesses to a breakthrough in VR technologies, like with 3D glasses that provide the best possible immersive experience. We're not just passive viewers with the headsets on, in fact, we're controlling what we want to look at, what angle we want to look at, and we can even "change seats" or zoom in. In Poland, more and more people are enjoying watching sports like that, whereas the older generations prefer the typical way and either watch it on television or read about it on sites such as krosnocity.

Better yet, those high-tech headsets let us have an HUD which displays real-time statistics, numbers, and scores. This is achieved by using True View Technology, which is already implemented in the NBA and NFL. This cutting-edge technology promises to give us an amazing experience right there in our own living rooms.
The Cost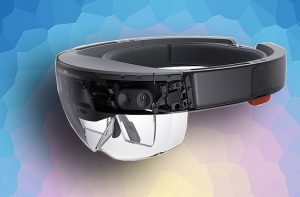 Yes, VR is expensive, and sadly, it's a market still dominated by enthusiasts where a headset might cost you up to £300! But there's a small catch, a shortcut for us regular folk that don't have that kind of money lying around. You can use your smartphone, which is a gadget most people have (and you're likely reading this on one). The smartphone, along with the higher bandwidth of 5G networks, will let us stream the game in high definition. You still have to buy the VR lens and a phone holder, and you're all set.
Who's developing this technology?
Always on the job, sports organizations have already been trying out the experience VR can bring to the masses and have been working on improving that experience. We have already seen BT Sport making live matches and highlights, while BBC Sport was making lots of VR content for the 2018 World Cup in Russia.

Recently, The Spanish Football Championship has signed a partnership with Intel with the aim of bringing the VR experience to its fans. It's like you're really at a stadium, with all the sights and sounds, and all that in real time!
How do they do it?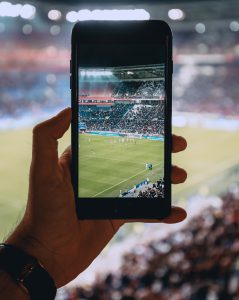 In order to bring their fans the best possible experience, they placed 38 cameras around the stadium that shoot in regular 2D, and then these images are quickly assembled to create a single 360-degree video.

There's also a SkyCam above the field that can further complete the experience, or provide a "map" that we can use to track the players, like in many football video games.

After the game, there's post-game content that will allow the die-hard fans to explore the highlights from their favorite angle, noticing the minuscule details otherwise invisible in the ordinary highlight reel.
The best part for last…
The most advanced and the most exciting feature here is that you can "Be The Player", which lets you visualize what certain player sees during the game! You can watch the game from a player's perspective and understand what they see and what kind of decisions they've made.

The HUD can also draw lines for you, such as an offside line, so that you can clearly see if there's been a penalty and if the referee has overlooked it or not.

These are all great features, and it's something the Americans have been using for a while. We can assume they've worked out the kinks of the system, and that we'll get a true, tried and tested platform to ensure we're enjoying the best possible way to watch the game, next to actually being in the stadium.