The last few years saw the rise of the phenomenon called cord-cutting. People started to abandon traditional television and turned their attention to live streaming services. Today, you don't need the cable TV to watch some of the most popular programs, and streaming platforms like Netflix and HBO NOW allow you to see your favorite movies whenever you like.

But what about sports streaming, or, in particular, live streaming of soccer matches? In this article, we will focus on both the positives and negatives of soccer streams. Read on and find out whether you too should switch to watching your favorite matches over live streaming.
Advantages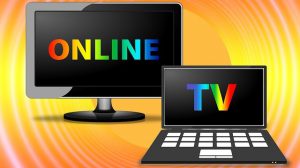 One of the main reasons that people started to cut the cord is the price of cable TV. While cable television is not necessarily expensive, it is still much cheaper for you to subscribe to multiple streaming services than to pay the TV bill. As for sports, you can find many high-quality streams online for free. However, this might be illegal in your country, so try using a VPN just to be sure.

Watching your favorite soccer league is frustrating when several matches start at the same time. Your sports channels can play only one game at a time, and in a lot of cases, the team you are rooting for won't be televised. With streaming, you get to choose which game you want to watch.

Another advantage that live streaming has over cable television is that you can watch it on any device. Apart from the TV, you can stream the games live on your computer or even a mobile phone. You only need a stable Internet connection and you're all set.
Disadvantages
Soccer matches on television usually come in crystal clear HD quality, which can't always be said for live streams. If your Internet connection is running slow, the stream will probably still play, but you will also be able to count the pixels on your screen. Nevertheless, some streams can be really good, and it entirely depends on which ones you manage to find.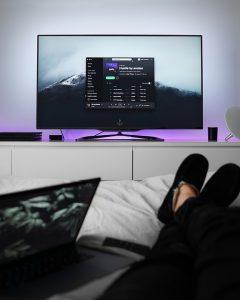 There's nothing more frustrating than watching the last minutes of a soccer match only to get interrupted by buffering (loading). Buffering could mean that your Internet is slow, or that the stream itself got broken.

Streams are usually a little bit delayed compared to television. You could be watching the play develop only to get a notification on your phone or hear your neighbor scream because the goal had already occurred.

Live streaming over different Internet sites is either illegal or unregulated in some countries. Some of these sites are not only dangerous to visit because they are illegally streaming soccer matches, but they could be full of malicious content which can harm your device.