If you consider yourself a hardcore soccer fan, you probably either play the game or just enjoy watching professional games (or even both). However, soccer can get tedious from time to time if you are tired or not inspired to play it.
This sport is not only about the game, but it is also about hanging out with other people and making new friends. Let's take a look at some of the possible activities that you can do both in and out of the field.
Host a Party
If you are preparing to watch a big soccer game, make sure to invite your friends over a couple of hours before it begins so that you can throw a party together and celebrate this game. It doesn't matter whether you are going to root for the same team as long as all of you admire soccer.
The best soccer parties are thrown in the backyard with barbecue, cold beer, and a soccer ball that you can use to play some futsal.
Make a Bet
Betting in sports is as old as sports themselves, and making bets with your friends is always a fun activity. If you want to try more complicated bets, you can check out some of the popular online betting platforms which can bring you a lot of money if you make your guesses right!
Play Computer Games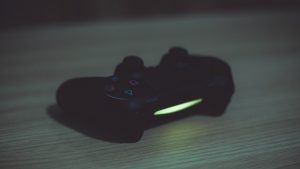 FIFA and Pro Evolution Soccer are two soccer video game franchises which have been released every year for almost two decades. Some people prefer FIFA, while others are team PES, but regardless of your choice, both games are extremely entertaining when played with friends. Therefore, if you feel tired of playing real soccer games, make sure to call your teammates over and have a great night playing with some of the most popular soccer teams nowadays.
Play Beach Soccer
Soccer comes in many shapes and sizes, and one of the most difficult versions is beach soccer. The rules are quite simple, as all you have to do is take your shoes off and play soccer on hot sand. If you are out of shape, you will not last five minutes out there, especially if you play under the scorching sun. Therefore, have fun, but be aware of your limits and be careful, as sand can get quite tricky and result in injuries.
Make Up a Minigame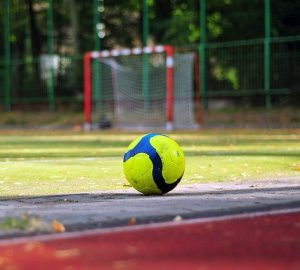 Soccer players often get creative when they don't feel like playing an actual game (or when there are not enough players), and invent mini soccer games. Some of those games are popular worldwide, but rules may differ a bit as well as their names.
One of the most common minigames involves a goalkeeper and a couple of players trying to score a goal. These usually come with various versions of counting points for every hit and miss. In some parts of the world, every player who misses the goal becomes the goalkeeper, and the goalkeeper who receives the most goals is often punished in some way.
Conclusion
Soccer is not just a sport — it is a way of life, and true soccer players and fans can never get enough of this activity. Whether it's just talking about their favorite players and clubs or inventing new soccer mini-games, the hardcore fans are always up for some action!