The dream of every player is to represent his country at football's biggest stage which is the World Cup tournament. It is an honor like no other and many experienced players have gone on to do so proudly.
But what about those that are a little bit wet behind their ears? Today we look at the youngest players ever to make their debuts during the World Cup competition.
Pele (Brazil) – 17 Years, 233 Days
Brazil is the most successful nation in World Cup history and Pele is one of their greatest players. The young Pele became the youngest player to appear on the world's biggest stage when he was only a teenager. But unlike other players on this list, he did not only compete he was competitive. Pele became the youngest player to score a goal, to score a hat-trick, and to win the World Cup title.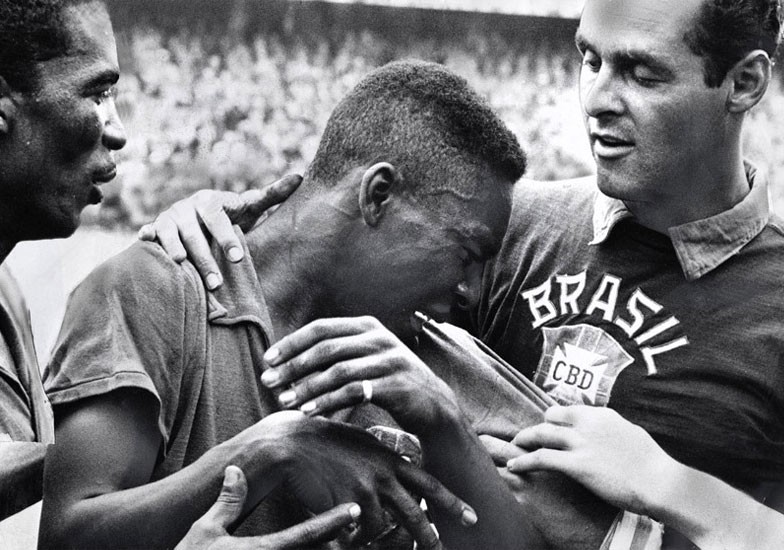 Salomon Olembe (Cameroon) – 17 years, 6 months, and 3 days
Olembe is one of the greatest players that Cameroon has ever created. He is known for appearing in many clubs in Europe, but he played his best football when he was in France like most African players do. He made his debut at the 1998 FIFA World Cup in a match against Austria. Salomon played for his country a total of 64 times and retired after 13 years of professional football.
Femi Opabunmi (Nigeria) – 17 years, 3 months, and 9 days
Opabunmi was a promising player when he was drafted for the 2002 FIFA World Cup in Japan and South Korea. He was a promising teenager and some saw him as a future, a solid member of the Nigerian national team. He made his World Cup debut against England in a goalless draw when the Super Eagles were eliminated. However, since then Femi hasn't made a single appearance for the national team. He only played a total of 3 times for Nigeria and eventually retired after an eye injury.
Samuel Eto'o (Cameroon) – 17 years, 3 months, and 7 days
Eto'o is probably one of the greatest African players to ever grace football. He is a multiple-time Best African Player winner and has won trophies in some of the best European leagues as well as European competitions. He made his World Cup debut against Italy during the 1998 World Cup in France. He is one of the most capped players in Cameroon history and their most prolific and lethal goal scorers. Also, Samuel Eto'o is one of the few players to appear both for Real Madrid and Barcelona.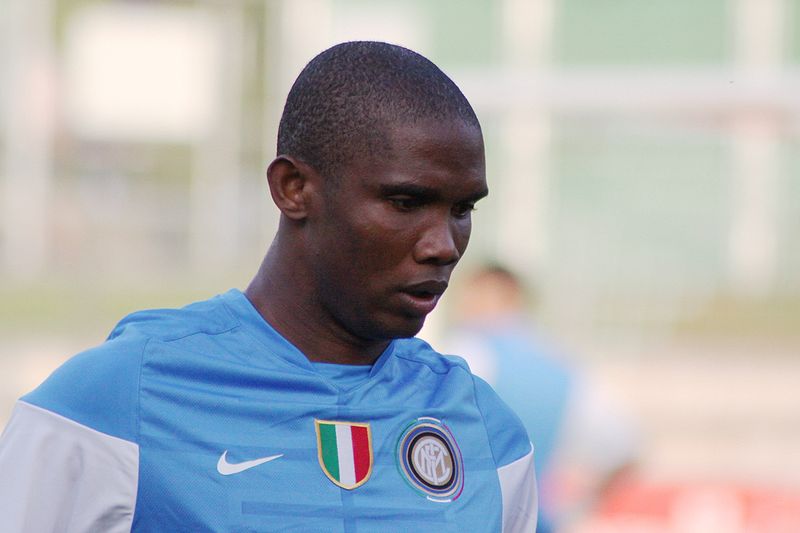 Norman Whiteside (Northern Ireland) – 17 years, 41 days
The person who broke Pele's record of becoming the youngest player to appear on a World Cup game is Northern Ireland's Norman Whiteside. He stepped on the pitch during the 1982 World Cup in the game against Yugoslavia. Back then, Whiteside was a very promising player as he played for Manchester United. He continued on playing for seven more years for the Red Devils before moving to Everton where he eventually ended his career.