The world of professional soccer has some highly paid athletes and while not all of them have salaries well over 10 millions, a lot of them still earn more than enough to keep their entire families and their future progeny financially stable for years to come. Some of these players are also well-known in the world of soccer while others are middle-of-the-pack, yet still quite paid.
You can read about some of them on bilgoraj.com.pl, but here's is a list of the world's top paying soccer players.
Lionel Messi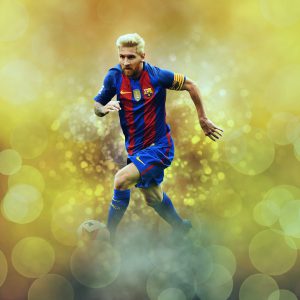 Lionel Messi is one of the most well-known players in the world of professional soccer. Captain of the Argentinian national team and of Barcelona, he is the highest-paid soccer player in the world, and has been for a while. His total earnings are above 110 million dollars per year.
Messi's story is that of rags to riches, in the ultimate sense. Born in a family of 4 children, he was the second youngest and most notably, the smallest of the children. He was diagnosed with a growth hormone deficiency and was treated for it. Many people thought that he would be far too small and fragile to play professionally, yet since the age of 4, he has proven people differently, albeit nobody doubts him today.
Cristiano Ronaldo
The former Real Madrid, and now Juventus player, a forward just like Messi, and having almost the same salary, currently at 108 million dollars. The two are often compared and brought up in the same conversation, oftentimes the same sentence. Similar to Messi, Ronaldo also grew up in a family of four children, him being the youngest. Contrary to Messi, he did not have a growth hormone deficiency and grew up to be quite taller.
At the moment, after a long and successful career in Real Madrid, Ronaldo transferred to Juventus, a move which shocked some people.
Neymar Jr.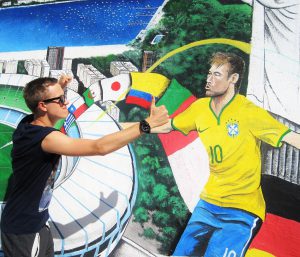 Neymar Jr. or simply Neymar, is a Brazilian soccer player, a forward just like the two, above-mentioned players. He is well-known for his dribbling techniques, his passing, and his scoring with both feet equally. He was a teammate of Lionel Messi in Barcelona for a while and his transfer to Paris Saint-Germain in 2017 is a record holder for the transfer with the highest fee, this time of 250 million dollars.
Neymar himself is a member of the Brazilian national team and has represented Brazil on two occasions, both the World Cups in 2014 and in 2018.
Gareth Bale
Gareth Bale is a Welsh national team soccer player as well as a player for Real Madrid. Actually, at the time of his transfer to Real Madrid, in 2013, the transfer fee paid for Bale, around 120 million dollars, was among the highest, matching the highest fee of the time.
His position is that of a wingman and he is notorious for being one of the fastest players out there. His physical fitness is among the best in the world and he is rightfully feared by many a defence player. His salary is around 35 million dollars.
The list goes on, yet these are the highest paid soccer players in the world. It is no secret that all 3 of the highest paid players are forwards so that is the position which earns the most money and attention.